CUSTOM LOW BACK SUSPENSION BUCKET SEATS
HB-013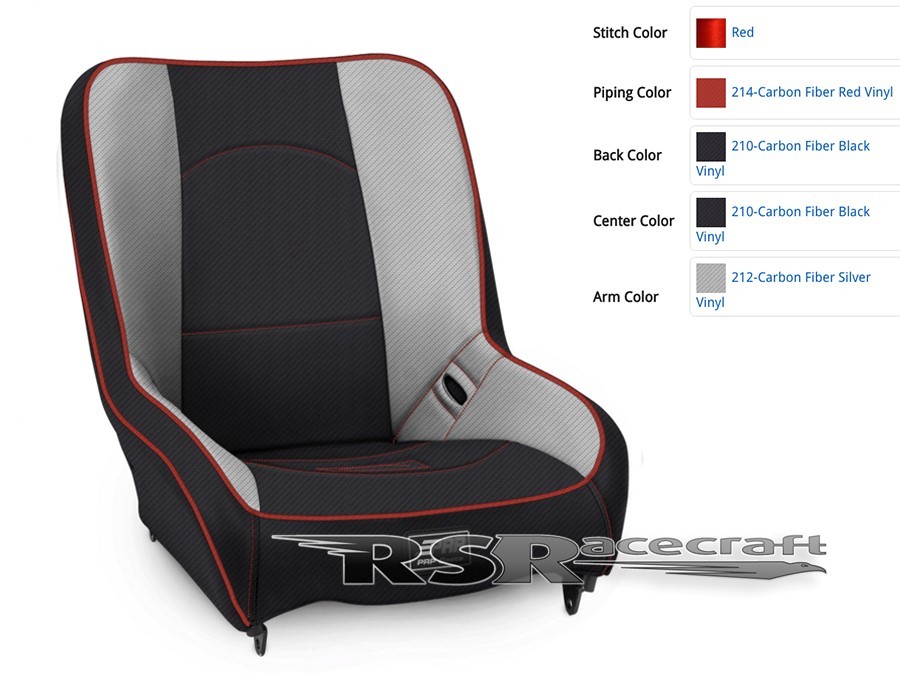 Starting from $319.00 ea.

FOB Hayden, ID
The Premier Low Back Suspension Seat is our versatile, all-around Mini Jet Boat seat. The seat has a low profile back so it works perfectly in four seater Mini Jet Boats. The vinyl-coated nylon suspension liner and dual-density foam decrease the impact on the body, reducing the fatigue you feel after a long day on the River. The mesh insert is a key component for keeping you dry. RSR custom seats are made to be compatible and mount easily to our seat base with storage.
The seats are fully custom, please choose from the swatch options above.
Delivery Time 3-4 Weeks
PRICED PER EACH
Seat Dimensions:
31″ Tall x 22″ Wide x 26″ Deep
Mounting Area Dimensions:
14″ Wide x 18″ Front To Back
Starting From: $319 Plus Shipping
Optional Extras:
Rear Pocket $55.00
Water Pak $80.00
Heated Seats: (on/off) $165.00
Air Lumbar Support $75.00
Extra Wide (2″) $40.00
Call or email us today to order your custom seats!
Custom Order Seats Using the Color Charts and Contacting sales@rsracecraft.com
Buy Seat As Pictured Above (0) YES (0) NO ( Please contact sales@rsracecraft.com to build your custom seats) (0)
All Seats are Custom Ordered and Options are Priced Per Seat
Rear Pocket (55) Water Pak (80) Heated Seats: (on/off) (165) Air Lumbar Support (75) Extra Wide (2″) (40)