CUSTOM SUSPENSION BENCH SEATS
HB-014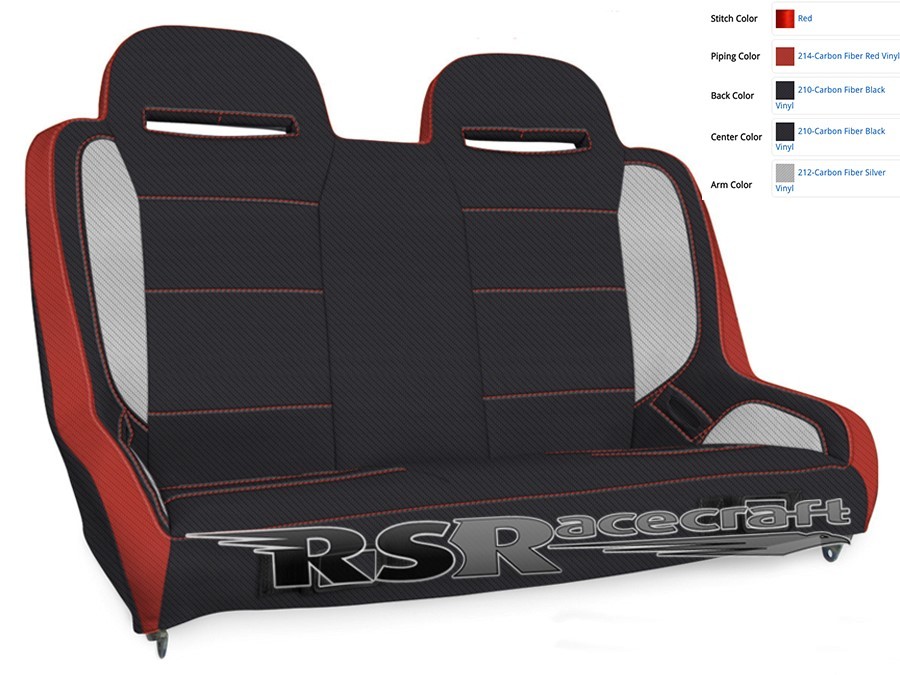 Starting from $729.00

FOB Hayden, ID
The Pro High Back Suspension Seat is offered in a size range of 40-60 inches making it perfect for any Mini Jet Boat application. The bench seat can be used as a front or rear seat. The mesh insert is a key component for keeping you dry. RSR custom seats are made to be compatible and mount easily to our seat base with storage.
The seats are fully custom, please choose from the swatch options below.
Delivery Time 3-4 Weeks
Pricing Starts at 729.00 + Shipping
Seat Dimensions:
25″ Tall x 40-60″ Wide x 26″ Deep
Call or email us today to order your custom seats!

Custom Order Seats Using the Color Charts and Contacting sales@rsracecraft.com
Buy Seat As Pictured (0) YES (0) NO ( Please contact sales@rsracecraft.com to build your custom seats) (0)
Addt'l Seat Options
Front Goggle Pockets (100) Heated Seats: (on/off) (330) Air Lumbar Support (150)